Fruition
A deluxe range of luxurious fruit flavours. These epicurean delights have been created using higher concentrates of newly-developed premium fruit formulas for a sweeter, more intense vaping experience.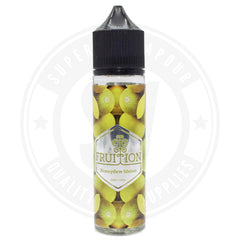 Honeydew Melon by Fruition. The honeydew, also known as a green melon, is a wonderfully sweet va...
Sale!
Jubilee Watermelon and Fuji Apple. The crisp and refreshing Fuji Apple straight from Japan, ble...
Sale!
Curated By
Adam Breeze | Vape Guru
As Vape Product Manager for the past 10 years, Adam has built up an reputation as one of Superior Vapours' most trusted authorities on vape devices and e-liquids. As well as supplier relations, product sourcing and pricing, Adam is also responsible for ensuring our vape products are presented on the website in the most effective manner. His expertise makes him the go-to person in the company for spotting vaping trends and finding the best branded products to meet customers' needs. When not at work, Adam enjoys climbing, electronic music, cinema and of course… vaping.